FUEL PUMPS
Electric
NEW
RAPCO - New Fuel Pump Replacements for Airborne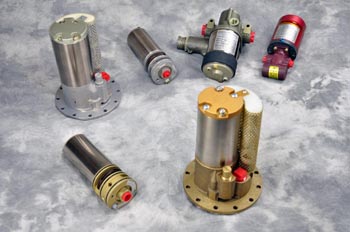 FAA-PMA/EASA Approved
Warranted
OVERHAUL Exchange
Airborne - Overhaul Exchange Fuel Pumps
Dukes - Overhaul Exchange Fuel Pumps
RAPCO - Overhaul Exchange Fuel Pumps
FAA/EASA Approved with Dual release FAA form 8130-3 attached
Warranted
RAPCO produces FAA approved new and overhaul exchange electric fuel pumps.
New RAPCO Inc. replacement fuel pumps are FAA-PMA approved as direct replacement parts. They are manufactured at our primary production facility in Hartland, Wisconsin and are backed by warranty.
Overhaul exchange Airborne, Dukes & RAPCO fuel pumps are produced in accordance under FAA Process Specifications at our Fleet Support Services division in Monroe, Wisconsin. FAA approved repair station # NE5D064N. All units come with an FAA form 8130-3 and are backed by warranty.
Both RAPCO new exchange and Fleet Support Services overhaul exchange fuel pumps offer outstanding quality and value in an aircraft fuel pump.