Manifold Check Valves
Manifold Check Valves provide a central pneumatic distribution point for aircraft equipped with dual dry air pumps. If one pump should fail, the check valve is designed to automatically isolate it from the system, providing continued air flow from the operating pump.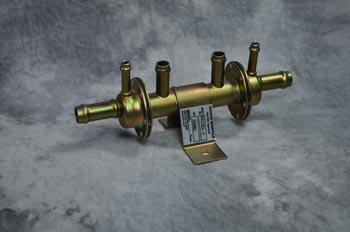 New
Overhauled Manifold Check Valves
RAPCO overhauls several models at our FAA approved repair station # NE5R064N.       
Overhauls are preformed in accordance with our approved FAA Process Specification. An FAA form 8130-3 is supplied with each assembly

Assemblies are available as customer property overhaul or possible exchange.        
Serviceable Airborne cores of the same part number must be received to avoid core charge.
WE BUY CORES.. RAPCO will pay cash for Airborne 1H5 series cores listed in our product guide. For more information, please click here or contact us at 800 527-2726.
Click Here to subscribe/unsubscribe from RAPCO Newletters
Terms and Conditions | © 2010 RAPCO, inc.